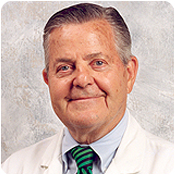 "The body heals itself in a sure, sensible, practical, reasonable, and observable manner. 'The healer within' can be approached from without. The opportunity to use the body as an instrument of laboratory analysis is unparalleled in modern therapy; if one approaches the problem correctly, making the proper and adequate diagnosis and treatment, the response is satisfactory to both the doctor and the patient"

- Dr George Goodheart
---
<!hr>
The Fundamentals of Applied Kinesiology with Advanced Clinical Applications
An accredited Basic Course of the International College of Applied Kinesiology
Sep 2017 - Apr 2018 · Hilton London Gatwick
** Booking Now **
---
ICAK International Meeting 2018


ICAK-UK ARE HOSTING THE ICAK INTERNATIONAL MEETING IN JUNE 2018!


Mark the date in your diary and be sure to join us for what will be
a truly memorable event!
<!iframe src="//www.slideshare.net/slideshow/embed_code/key/rkJXibCPYc6f6R" width="635" height="500" frameborder="0" marginwidth="0" marginheight="0" scrolling="no" style="border:1px solid #CCC; border-width:1px; margin-bottom:5px; max-width: 100%;" allowfullscreen>
ICAK


Chemical

|

Structural

|

Mental
ICAK is an international teaching organisation promoting the diagnostic and treatment system pioneered by Dr George Goodheart and colleagues. We provide part time training courses to suitably qualified healthcare professionals at various venues in the UK.
Training is given by licensed Diplomates of Applied Kinesiology, who are trained to an approved international standard.